Fire Safety – For the Homeless
HTTP://WWW.WYFF4.COM/NEWS/FIREFIGHTERS-SPREAD-THE-WORD-ABOUT-FIRE-PREVENTION/29567310
The Taylors Fire Department wants to spread the word about fire prevention. Firefighters brought baskets of food to areas where… They say… homeless people often gather… and talked to them about fire safety. This comes after emergency responders saw smoke coming from under a bridge over the weekend… And found a homeless man with third degree burns. It happened a short distance from the fire department. "We've never really thought about doing fire prevention for the homeless, but that's something Taylors is going to start doing now. We're going to start visiting these people and trying to teach them about fire safety especially in the winter time when they're trying to stay warm." Asst. Chief Bobby Van Pelt
http://www.foxcarolina.com/video?autoStart=true&topVideoCatNo=default&clipId=10840692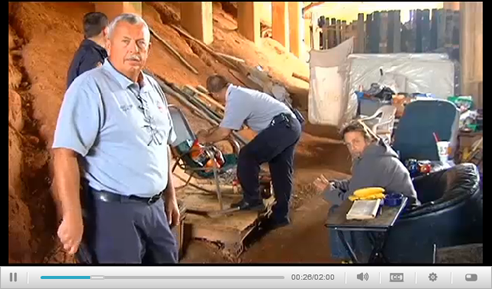 Tips for staying safe:
Make sure fires are in a dig out pit, have rocks or other noncombustible material around the pit to contain the fire.  Never leave a fire unattended.
Keep couches, furniture, and other combustibles a minimum of 15′ away from the fire. Tents, tarps and other highly flammable items should be kept a minimum of 25′ away from the fire.
If you have kerosene heater or other portable heater keep a minimum of 3′ from combustibles.
Never leave candles unattended.
Use caution where placing candles. Never place them near curtains, bedding, other combustibles, or where they can be easily turned over.
Never smoke in bed or leave a lit cigarette unattended.
Keep several gallons of water nearby in case of emergency to extinguish fire.