Fire Safety – Cooking Safety for Thanksgiving and Beyond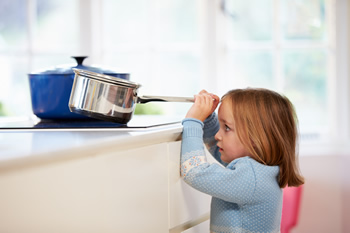 Cooking is the number one cause of home fires and home injuries. Being mindful while you cook, however, can go a long way to helping prevent these fires.
Here's what you need to know!
Keep an eye on what you fry
Be alert when cooking
Keep things that can catch fire away from the cooking area
Download "Be Fire-Safe in the Kitchen" – great to share with your children!
Learn about Crockpot Safety.
Learn about Turkey Fryer Safety.
Based on 2009-2013 annual averages:
Unattended cooking was the leading factor in home cooking fires.
Two-thirds (66%) of home cooking fires started with the ignition of food or other cooking materials.
Clothing was the item first ignited in less than 1% of these fires, but these incidents accounted for 18% of the cooking fire deaths.
Ranges or cooktops accounted for the majority (61%) of home cooking fire incidents. Ovens accounted for 13%.
More than half (54%) of reported non-fatal home cooking fire injuries occurred when the victims tried to fight the fire themselves.
Frying poses the greatest risk of fire.
Source: NFPA's "Home Fires Involving Cooking Equipment" report by Marty Ahrens, November 2015.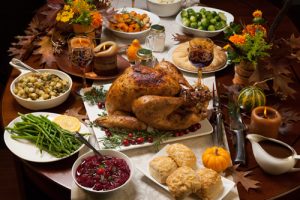 Thanksgiving is the peak day for home cooking fires.
Stay in the kitchen when you are cooking on the stovetop so you can keep an eye on the food.
Stay in the home when cooking your turkey and check on it frequently.
Keep children away from the stove. The stove will be hot and kids should stay 3 feet away.
Make sure kids stay away from hot food and liquids. The steam or splash from vegetables, gravy or coffee could cause serious burns.
Keep the floor clear so you don't trip over kids, toys, pocketbooks or bags.
Keep knives out of the reach of children.
Be sure electric cords from an electric knife, coffee maker, plate warmer or mixer are not dangling off the counter within easy reach of a child.
Keep matches and utility lighters out of the reach of children — up high in a locked cabinet.
Never leave children alone in a room with a lit candle.
Make sure your smoke alarms are working. Test them by pushing the test button.
More NFPA Thanksgiving-related information
Source: NFPA: http://www.nfpa.org/thanksgiving